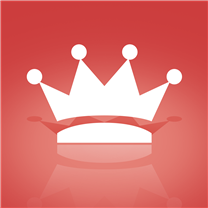 Nov 20, 2017
392
445
63
13
ONLINE ART>TRADITIONAL ART
Not hating it's just my preference.
Will show finishing product of this one (work in progress) How are the arms on the figure that's on the left? How are the heads? Also I know the left one looks distorted that's just my process xD
Then some fan art I made for the server, actually pretty quickly
(I know it has my name on it, as in full name xD please don't comment on it)
I draw with my finger on Autodesk Sketchbook then I edit in things (photoshop) with Bazaart and/or Adobe Photoshop Fix. All of these programs are free for any iOS device so feel free to try them out!
Traditional or online? Vote on the poll.
I personally like online because it's easier to fix mistakes and layers are great. It's also nice to experiment with art supplies that you don't own in the app I use because I don't own chalk, paints, or nice markers so I simply use this to mimic what my art would look like if I had said supplies. I'm planning on getting some soon because I nagged my mom not to buy them while I was in my colored pencil faze xD but now I'm gonna get them hehe.
Everyone has an art that they like doing; whether it's drawing (traditionally or using an online software/app), origami, gaming, music, (just a few off the top of my head) etc.! Leave a comment below as to which art you create/pursue even if you don't do it regularly it still counts.
Happy creating!
-Gianna