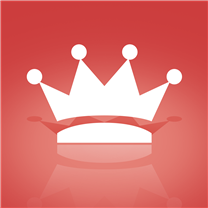 Nov 20, 2017
335
321
63
13
Don't get me wrong, I love NetherGames and the server. Some may not believe me when I say this but NetherGames has actually kept me alive for some time- until it didn't. I've always felt pressured here and could never quite find myself, which is the main reason of my leave. I have a mental disorder that isn't medically diagnosed, but from all and I mean all the tests I've taken online, it says that this disorder is severe. It's been this way for years, and I'd rather not go too in depth about it; but I'm finally fighting against it. Especially in early August, it got really bad, to the point where I've turned to something that I'd never recommend to anyone.
I've made many friends here at NetherGames and I'd like to take a minute to appreciate all of you. First,
@LandinoHahaa
for standing by my side, no matter what got in the way. Next,
@SavageIsha13
, even though we haven't known each other for too long, I really appreciate how nice you've been to me, I hope that you get a well deserved promotion soon, strawberry!
@DJ1eye28
for being one of my best friends for the longest time.
@kanine312
for always being really kind to me on discord.
@bmopoptart
for having the best memes, you'll always be a meme queen.
@MightyGold7839
for sticking by my side for as long as I can remember.
@SirFonning
for always making me laugh on discord.
@JoshT
for encouraging me on any builds that I post in discord and giving me constructive criticism to make them better.
@Succ Egg
for being a great friend since before I rejoined NetherGames.
@MadIsBad
for being a great friend since I met him.
@Maddie1125
for always being there for me and our faction, #bowspamqueens4life! There are so many more of you that I cannot think of at the moment, but I love you all for everything you've done for me! Each and every one of you have shaped me into who I am today, and I appreciate that!
I'd rather not have a lot of you contacting me on discord or twitter about this, so please don't hit me up (for any reason) until further notice, thank you. I may end up blocking whoever does this.
This could take a few days to a few months, but I promise to come back when I'm feeling relatively better, NetherGames really made my 2019 great, but I don't think it will any more.
I apologize for how unorganized this thread is, I edited it as much as I could but I'm really emotional at the moment of writing this so I couldn't think straight.
I'd like to end this thread off with some lyrics that relate to me from a song by my favorite singer (Lana Del Rey), don't look up the song or the lyrics, there's profanity.
Writing in blood on the walls.
'Cause the ink in my pen don't work in my notepad.
Don't ask if I'm happy, you know that I'm not.
But at best, I can say I'm not sad.