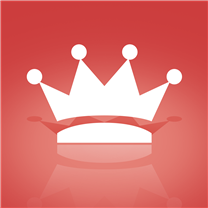 Nov 20, 2017
392
445
63
13
I'm just here to talk to a few people and announce that I quit discord as of 12/16/19 or sometime around that. I checked it last night and
@DJ1eye28
, that guy scammed you. It's alright though. I'm still in touch with many of the amazing people I've met here, but would like to get to know some more of you. Add me on Twitter
@Imout007
to start talking again. I'm active there now (never thought I'd be, but it's a new decade now). Happy new decade to all and hopefully we can all talk again!
A few people I want to get back in touch with (if you're not on the list then still add me, it's great to make new friends):
@DJ1eye28
(because we used to be so close),
@SavageIsha13
(tell shadow and kate I also want to contact them, basically everyone in the group chat),
@TyeRCT
(we don't talk much but it'd be great to get to know you, I've heard many good things about you as well),
@kanine312
(because you'll always be K9 lol),
@LordPretzelBoii
(to build sometime),
@kristofer123
(because you were nice when I mispronounced your user and helped me re pronounce it),
@MadIsBad
(just because I'm already following you on Twitter), and
@Succ Egg
(for being by my side since before I rejoined NetherGames).
I know a few of the people above will not see that, but it's still good to display it just in case anyone reading has contact with anyone above.This is basically just a big thank you to everyone for being apart of my 2010s and I hope that NetherGames thrives for this decade and long after that!
A few things I've improved a lot at in the 2010s:
Digital Art (going to start going traditional this decade, will still enter contests digitally though)
Building (going to try to build more modernly and work on my terraforming skills)
PvP (going to try using a rod to be very annoying like the other "rodders")
Survival (kind of? I still suck at it, I don't even know how to craft lol)
There's a lot more that I can't think of at the moment. But once again, a huge thanks to everyone.
I've also been playing Neopets a lot lately, add me there too! My username: imout007 (of course, how original of me lol).
This thread has a lot of jokes and such so don't take it all too seriously, but I hope your 2020s are everything you desire and more!
Also, scroll up to the poll and react. It will end on January 9 at 7:00PM PST. I won't take it too personally if you say "no" because I don't really feel up to coming back because of my past with the server which I'd rather keep non-disclosed. But, if you guys would like me to come back, then I might be on when I can.